Halloween and fancy dress
Published Date

: 03 Nov 2022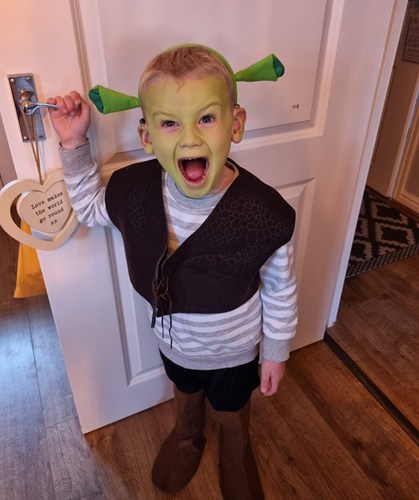 Kenzie absolutely loves dressing up, and he now has a wardrobe full of different fancy dress costumes!
He particularly loves Halloween where he gets to go trick-or-treating and dress up in his favourite scary costumes.
We do, however, have to consider his implants when dressing up as lots of outfits can cause problems, whether it's something that needs to sit on his head, which may impact his access to sound, or something like a mask that needs to attach to his ears.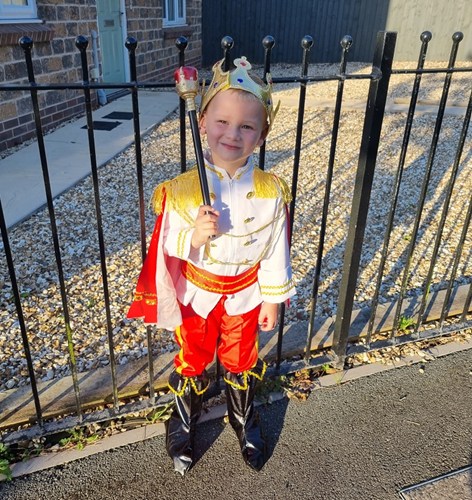 I still let him choose any outfits he wants, and I just make it work somehow. For example, if he has to wear a head band, I will position this slightly further back than normal so it sits behind his processors, as it would be uncomfortable for him if it was resting over the top.
If he chooses something that has a mask or face covering, the microphone on his cochlear implants may be blocked, so I will wear his radio aid around my neck so he has better sound access to my voice. I will also get closer to him when talking so he can see me better through his mask.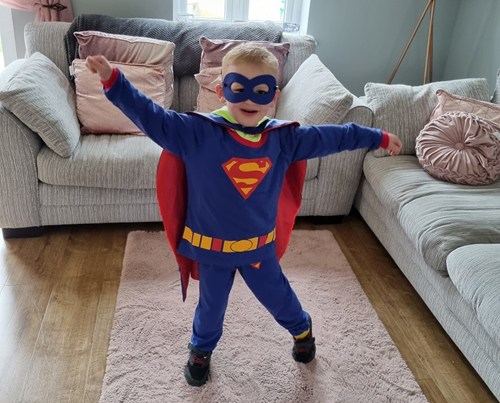 The only outfits I try to avoid are anything with a high neck that could potentially knock his processors off as he moves, but other than that I think you can make most costumes work without a problem.
Kenzie got to wear two costumes for Halloween this year: a skeleton with a face mask as well as a vampire.