Deaf Awareness Week and Kenzie's magic ears
Published Date

: 05 May 2022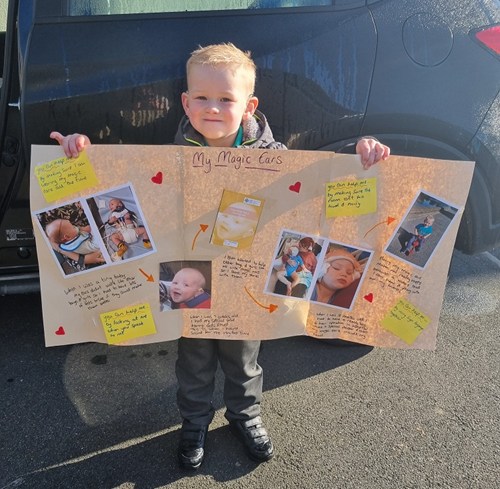 Kenzie kick-started his deaf awareness by doing a show-and-tell for all his friends in school.
Having cochlear implants with green flashing lights can be intriguing to a small child who has not seen them before or know what they are for. This has caused some difficult situations for Kenzie along the way, whether we are out and about in play areas with children we don't know or within his school and nursery setting. Children want to see what they are and often take them off without warning.
Kenzie gets very upset when this happens, and it can make him feel very uncomfortable because he doesn't know how he should react. We have taught him to stay calm and tell the person that it's naughty to take his ears and they are important to him to help him hear.
So we thought it would be a great idea to be open and honest about his magic ears with his class friends and show them why they are so special to him and what they do.
The school theme was superheroes, so we tied this in with a show-and-tell where Kenzie talked about his magic ears and how they are his superpower. He shared his journey so far by creating a poster with photos and tips and advice on what his friends can do to help him. He also took in some toys and books to help his friends understand a little more about them, and they did some sign language together as a group.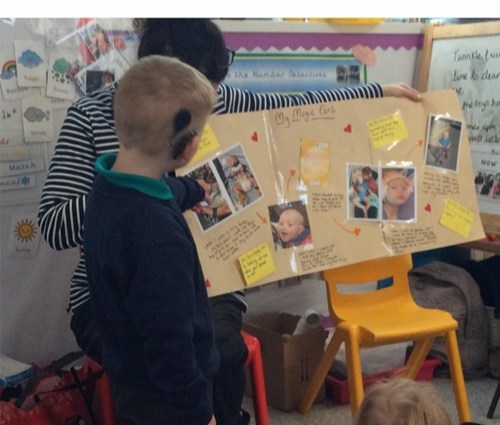 This worked really well, and it's made Kenzie even more proud of his magic ears. He feels a lot more confident now his friends are more aware.
I have always raised Kenzie to be proud of his ears and not to hide them or be ashamed. They are his magic power, and that's why we're on a mission to increase awareness and help others see why they're so important.