Charlie's pantomime
Published Date

: 10 Mar 2022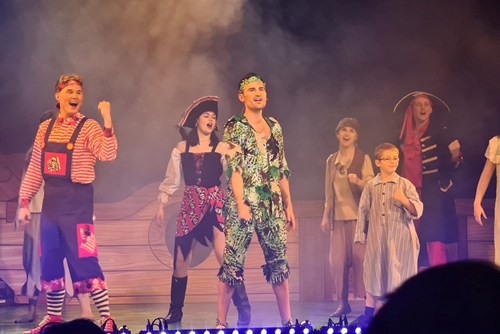 Our son Charlie is 10 years old. He was born with left-sided microtia atresia, and he had the BAHA Attract surgery four years ago. Charlie's always singing, dancing and performing around the house, and then one day, while I was on Facebook, I saw a post from our local spa theatre. It was an advert asking for young boys to audition to play the parts of John and Michael in the Christmas pantomime, Peter Pan.
Charlie was keen to audition, so I recorded him reading a few lines from the script as requested, and then I emailed it over to the casting team. A few days later, we could not believe it – Charlie had got the part as John (the older brother of Wendy). We were over the moon!
His rehearsals went really well. Everyone was so friendly, and no one questioned his microtia or abilities. Charlie had practiced his lines before rehearsals began, so he only needed to learn the singing, dancing or where to move around the stage. The rehearsals were full days on a weekend or straight from school on a weekday, so it was quite tiring for him at times. Being deaf means that sometimes Charlie gets tired from having to concentrate so much on listening and following instructions. Despite this, he loved every moment of it.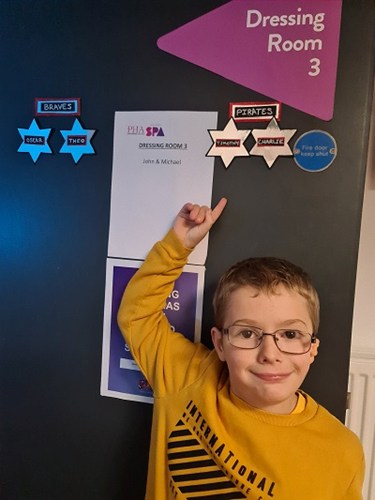 His first performance happened to be in front of his school as they'd booked tickets for the whole school to see the Christmas pantomime. Charlie was nervous, and I remember standing at the sides of the stage as he was about to go on, and he said, "I feel sick…". But he was great! He came off after his first scene and was ecstatic with the cheers he received from his school friends and teachers.
Charlie completed 18 shows over December and January, and every time he performed, I felt so proud. One evening, his dad and I sat in the theatre and watched the show. It was so good! I had to pinch myself: that was our boy performing, and we couldn't help but tell strangers around us, "That's our son up there!" as the crowd applauded.
Charlie performed amongst other talented actors and singers, like Michael Auger from Collabro, who was really lovely. Being deaf or having a visible difference didn't stop Charlie from living the dream of performing, and he aced it! His biggest ambition is to be on television.