How attending events has helped our family
Published Date

: 02 Mar 2023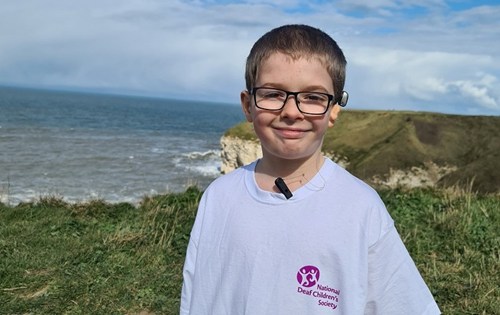 My husband and I have four boys. Our second eldest son, Charlie, is 11 years old, and he was born with left-sided microtia atresia. Microtia is a rare condition that a lot of people still haven't heard of. It results in an underdeveloped ear and affects his hearing on the left side. So, since Charlie was a little boy, we've taken him to a range of face-to-face events to help him, and my husband and I, feel less alone and supported.
Charlie has really enjoyed going to different events and meeting other deaf children and adults, as well as those born with microtia. The events have encouraged conversations between Charlie and ourselves, and they've also helped him to feel proud and confident about just being him. As parents, we have also loved meeting other families and being able to relate to them and what they're going through, which has been important.
We have taken our other sons to events with Charlie before because it helped his brothers to understand more about microtia, single-sided deafness and living with a visible difference.
The face-to-face events have also given us and other families an opportunity to do fun activities that we may not have had the chance to do before. Charlie's stood in front of a room of adults, talking about his lived experiences of living with microtia, being deaf and having the BAHA Attract operation. Without attending these different events, I don't know if Charlie would have felt confident enough to do that. We were so proud that he was raising positive awareness.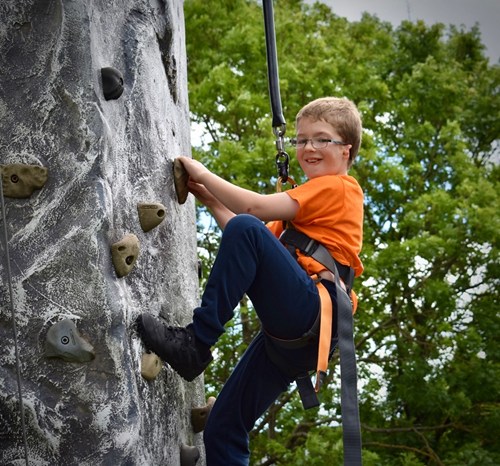 Upcoming event in Scotland
The next event we're attending is free and is taking place on 25 March 2023 in Perth at the Willowgate Activity Centre. There will be adults and children born with a range of facial differences attending with their families. They'll also be several charities attending too, from the Cleft Lip and Palate Association, Microtia UK, Headlines Craniofacial Support UK and MACS. Charlie can't wait to try out kayaking, archery, axe throwing, canoeing and more! If you have any involvement with the above charities, then you can also book tickets for your family here.
We can't wait to meet more people and make memories!