Kenzie, my real-life superhero!
Published Date

: 26 Jan 2023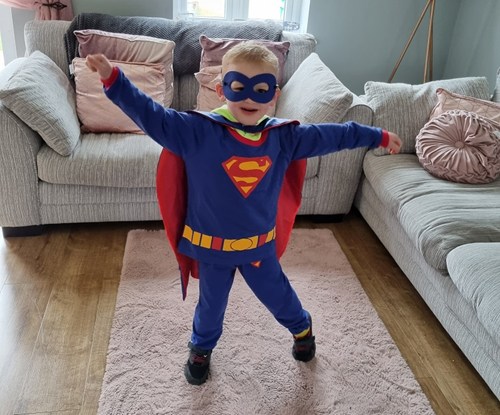 I wrote a blog previously about home safety and how I've taught Kenzie some safety tricks to do in an emergency. As it's just me and him at home, I always worry he would be alone if something were to happen to me and wouldn't know what to do. Little did I know that he would have to use what I had taught him sooner than I thought!
A few weeks ago, we were both really poorly with a nasty virus which knocked us for six – we had everything you could imagine. Unfortunately, it also included a fever and extreme temperature changes which made us very confused and delirious.
One night I was feeling really cold, like freezing cold. I added layers of clothing and took myself to bed to get warm. The next morning, I was completely out of it and not making much sense, so my little superhero Kenzie did exactly what I had showed him. All by himself he managed to get his phone and call his nanny. He asked her to come and help mummy as she wasn't very well and he couldn't help her.
My mum came over straight away and helped look after me. It's a bit of a blur to me, but she told me my temperature was dangerously low and I was very delirious and my talking made no sense. She had to seek medical advice, and luckily after a couple of days I started to feel better.
Thank God for Kenzie and his call to nanny as it could have been a different story if my mum hadn't got here when she did. The thought of him being here on his own when I was not able to look after him scares me so much.
I'm so proud of him for what he did, and I now feel much more at ease knowing he's able to call for help in an emergency. Kenzie, you truly are my little superhero, and I love you to the moon and back.