The Lion King subtitled performance
Published Date

: 21 Sep 2023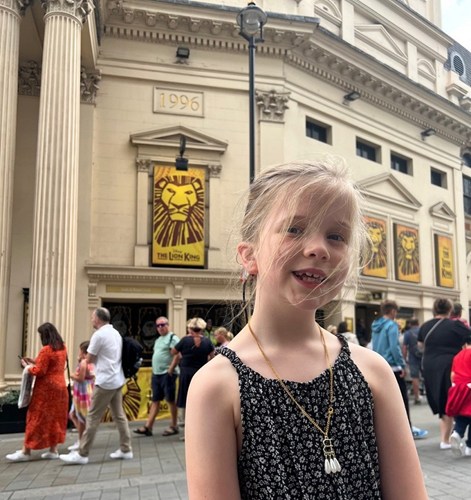 It was back to school for us this week after a really lovely, if a bit wet, break. We had a great summer holiday, which included lots of baking, bike riding, and swimming. We also took a trip to London, where we had afternoon tea with family on the South Bank, met up with friends at the Horniman Museum, found the Crown Jewels at the Tower of London, and hung out with the dinosaurs at the Natural History Museum. But the absolute highlight of the trip was a visit to the Lyceum Theatre to see The Lion King!
Sybil and I were lucky enough to be given free tickets to this subtitled performance, and we took Francis and Adam along as well. We'd never taken the children to a long show before, and I was a bit worried about whether they would be able to sit still for the 2.5-hour show. I was armed with a huge bag of snacks, and I'd tried to prepare them as much as possible for what to expect. We'd watched the trailers, listened to the music, and I had reassured Francis (several times) that it was going to be actors on the stage, not actual lions! The Lion King show website also has a visual story and a sensory synopsis, which are extremely helpful tools to help prepare children for what could potentially be an overwhelming experience.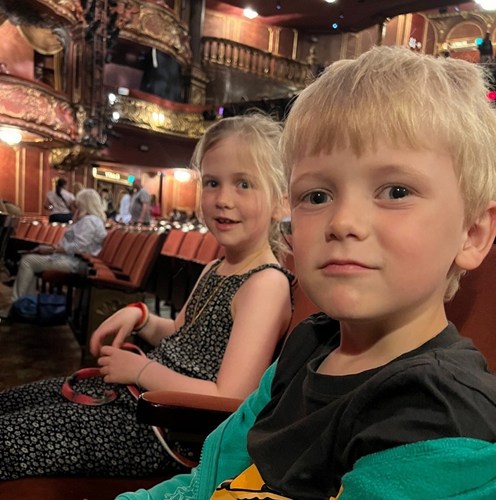 We had amazing seats in the stalls, and at either side of the stage were screens showing the subtitles. We got booster cushions for Sybil and Francis to allow them as good as view of the stage as possible, which I would definitely recommend for children, as these beautiful old buildings often weren't designed with children in mind.
At home we have subtitles permanently switched on, and Sybil relies heavily on them, so to have the opportunity to watch the show with captioning was brilliant, and made it fully accessible for her.
The captions were excellent, they kept up with the singing and speech, and were positioned well - non-intrusively, but allowing you to read them while watching the on-stage action. I asked Sybil if she had found them helpful, and she said she had.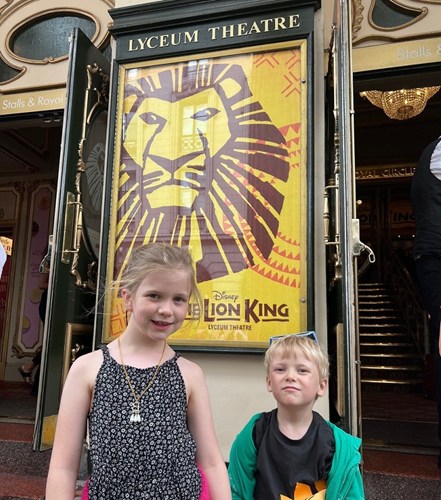 The show itself was unbelievable. I don't think I can accurately describe how moving, entertaining and engaging it was! The costumes were stunning, the singing was mind-blowing, and the atmosphere was electric. During the opening song, Circle of Life, the animals came down the aisles right next to Sybil, and the look on her face was absolutely priceless! I needn't have worried about the children getting bored - there was no chance of that. They loved it, as did Adam and I. We all felt like we'd been on a bit of an emotional rollercoaster by the end!
We're now planning our next trip to the theatre and will definitely be looking out for captioned performances. My only criticism would be that there just aren't that many accessible performances, but hopefully these will increase in the future.