Cochlear Implants: Information for families
Back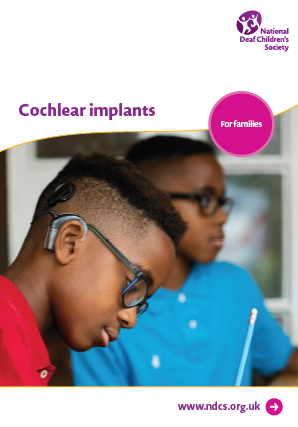 Primary target audience:
Parents and carers
Format:
Information Guide
The aim of this book is to give you clear, balanced and accurate information about cochlear implants. This booklet is divided into three parts:
• about cochlear implants
• the assessment process
• using a cochlear implant.
At the end of the booklet you will find the contact details of other groups and organisations who work with children and adults who use cochlear implants and can share their personal experiences and provide further information.