Game on! What to look for in gaming headsets
We often get asked, "What's the best gaming headset for my deaf child?" In this article Kim, our Technology Research Officer, and Oscar (11), who is profoundly deaf and has two cochlear implants, look into what to consider when buying a headset.
Gaming can be a world your child knows the ins and outs of but be a complete mystery to you! Choosing a headset can be a real challenge but make sure to ask your child what they want out of it. General points to consider are:
Voice chat: communicating with other gamers in a multi-player game such as Fortnite can't be done without voice chat.
Range: whether wired or wireless, its range should be long enough for your child not to be 'chained' to the TV.
Compatibility: not all headsets are compatible with all gaming consoles and while your child may prefer a PlayStation 4 at  the moment, they might want the Xbox One next year.
When buying a headset for your deaf child, you may also want to consider:
Rotating earcups: rotating or swivelling earcups make it easier to adjust them to the exact position of a hearing aid or implant.
(Active) noise-cancelling: when a headset is noise-cancelling it means that the earcups cover the ears and your child is less likely to hear environmental background sounds. Active noise-cancelling is a technology that picks up environmental sounds and actively reduces them, making it even easier to focus on the gaming sounds.
Separate game and chat volume: this can make it easier for your child to communicate with other gamers by turning down the volume of the gaming sounds and turning up the chat volume.
Comfort: a headset must be comfortable enough for long gaming sessions. Lightweight headsets are less likely to push down hearing devices and make them fall off. Wider headsets, or headsets with an adjustable width, are less likely to press on the hearing devices in a painful way. Soft padding also makes a headset more comfortable to wear.
Oscar's top things to consider when buying headsets:
Sound quality: The sound quality needs to be clear enough to hear the sound effects as they are supposed to be. The balance needs to be right and the voice chat clear.
Fit: If the headset isn't large enough to fit over processors, it will be uncomfortable and may even push them off. Larger earcups are less likely to touch hearing aids or implants.
Here are a few headsets we've added to our Technology Test Drive loan service this year (prices listed below are to buy the headsets – they are all free to borrow from us).
Logitech G231 Prodigy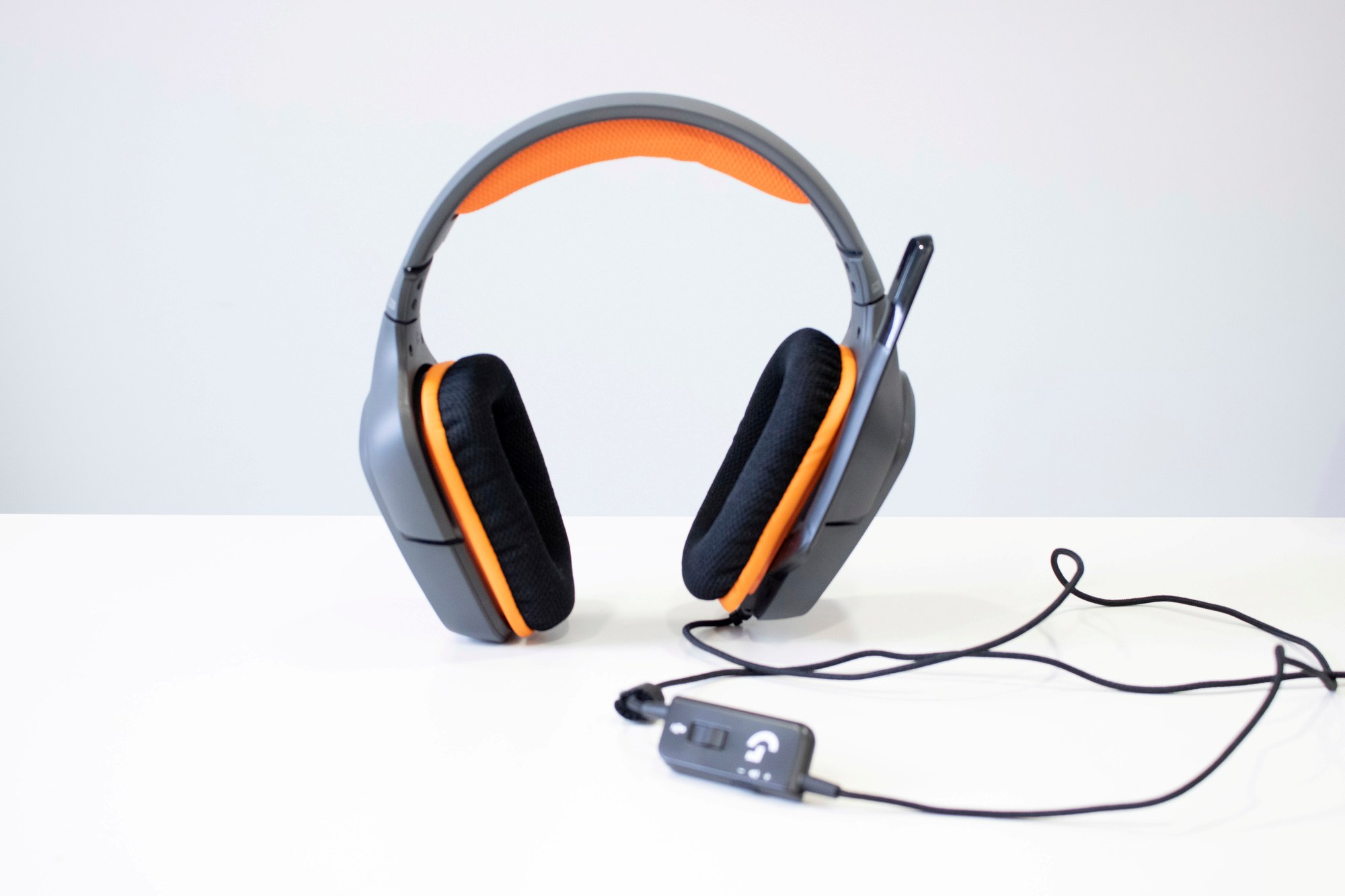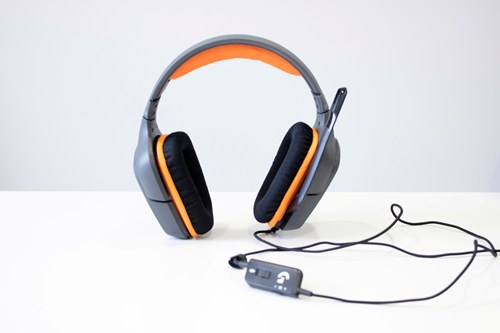 PS4, Xbox One, Nintendo Switch, PC
£46
Kim: We selected this headset because of its big swivelling earcups which are wider at the top, meaning they are likely to fit better over hearing devices. Also, it's a reasonably affordable headset. 
Oscar: It doesn't have separate game and chat volume but the  game sound is clear and loud and the voice chat is clear. It has surround sound which makes the overall experience more immersive. It's very comfortable and has soft breathable padding. It's lightweight and not too tight. It would've been even better if it had the ability to better balance the voice chat and sound and of course be completely wireless, but definitely a great all-rounder!
TurtleBeach Stealth 700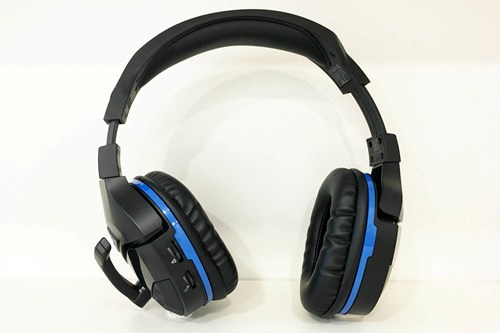 One version for Nintendo Switch
and PS4 and another for Xbox One
£110
Kim: You may like the Stealth 700 because of its active  noise-cancelling, separate chat and game volume controls and  Bluetooth connectivity.
Oscar: It has all the features that a gaming headset should have, such as vertical audio (so you can tell if sounds are coming from below or above), surround sound and separate voice chat. It's also easy to mute and unmute the microphone. In my opinion the sound has too much bass and I couldn't find a right balance. It was also a bit too tight and it pushed off my processors a few times. 
Sades SA810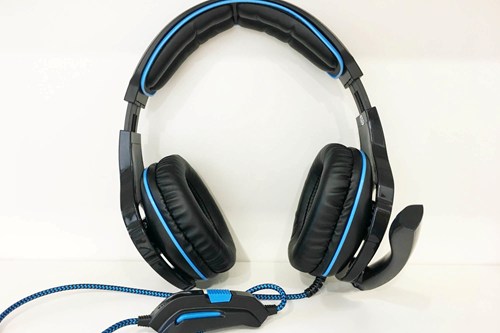 New Xbox One, PS4, PC
£21
Kim: The earcups swivel slightly and it has very soft padding; together they make this a very comfortable headset with a very reasonable price tag. 
Oscar: It fits perfectly over my processors and leaves extra room which makes the sound clearer and louder. It doesn't  have separate game and chat volume controls but the chat is very clear and the sound quality is great. It's a bit heavy but it's still one of the most processor-friendly headsets I've tried.
(Families Magazine Autumn 2019)