Technology for summer sports
Summer is a great time for enjoying sport but sometimes this can cause extra challenges for deaf children. Here we discuss how technology can help.
Radio aids are the big winners for use in sports. A radio aid can help reduce the impact of background noise and send an instructor's feedback straight to your child's hearing devices.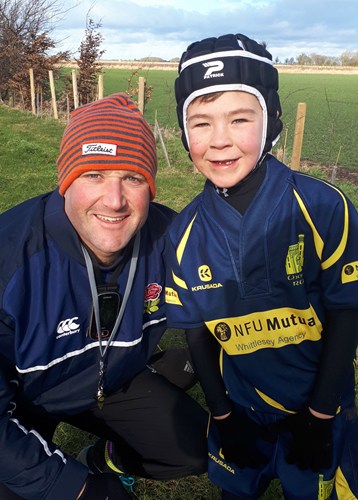 "Before we got the radio aid, Harry used to miss instructions and would really have to focus on his rugby coach to hear what was being said. He's so much more confident now because he can concentrate on the actual sport rather than the coach. "The radio aid is also invaluable for cycling on the road. Before we had to cycle two abreast and Harry would have to look at us to receive instructions. Now he can go in front or behind and still hear what's being said  it's so much safer and enables him some independence."
Fran, mum to Harry (7) who's mildly to moderately deaf and uses a Roger Touchscreen Mic and Roger X receivers.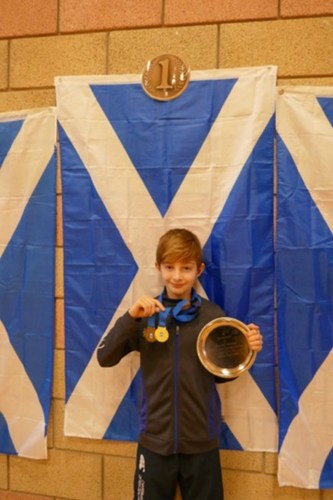 "Fencing competitions are noisy with loud spectators. The acoustics are further hindered by large echoing sports halls and protective masks. David's radio aid has given him the confidence to take part and the ability to hear the referee's instructions. He's now a Scottish youth fencing champion."
Claire, mum to David (10) who's moderately to severely deaf and uses a Roger pen and integrated receivers with his hearing aids.
If you don't have a radio aid at home, streamers used with clip-on microphones can be a solution. Streamers wirelessly send the sound from the microphone to a child's hearing aids or cochlear implants. Lots of manufacturers of hearing devices have developed specific streamers. For example, if your child has Phonak hearing aids, they can only use a Phonak streamer called the ComPilot. There are different models of the ComPilot, each compatible with different hearing aids. They'd wear this around their neck and their sports coach or instructor would wear the ComPilot's clip-on microphone which sends their voice to the child's hearing aids via the streamer.
Oticon's Streamer Pro 1.3A works in a similar way. If your child has Cochlear's cochlear implants you may be able to use Cochlear's Mini Microphone. It sends your voice straight to your child's implants without the need for them to wear something around their neck.
There's lots of mainstream technology that's not designed for deaf people but may help your child enjoy sports. Think about what your child's challenge is and how technology could help to overcome this. For example, if your child enjoys rock climbing but can't hear the instructor's voice when on the wall, a laser pointer might help if the instructor uses it to point out the next hold.
Swimming with cochlear implants
Being the ultimate summer sport, swimming deserves special attention. The acoustics of indoor swimming pools can make it difficult to hear and children may not be able to wear their hearing devices in the pool. Unfortunately, while many hearing aids are described as splash-proof or water resistant now, we don't have solutions to make hearing aids suitable for submersion yet.
If your child has cochlear implants, there are waterproof accessories that can allow them to use their implants in the pool. For example if your child has an Advanced Bionics Naída cochlear implant, you can get the waterproof and shockproof Aquacase. The processor goes in the Aquacase, which is a small box that can be clipped on to clothing or worn on an armband, and your child would also need the AquaMic headpiece and AquaMic cable to connect the headpiece to the processor in the Aquacase. 
Cochlear also has a few solutions for its cochlear implants. The Nucleus 7 can be used with the Aqua Plus, which is a silicone sleeve for the sound processor. Your child would also need the specific Aqua Plus coil and cable to safely enjoy any kind of water activity. Cochlear's Kanso cochlear implant can be used with the Aqua Plus for Kanso, and the Nucleus 5 and 6 also have a special Aqua Plus sleeve. MED-EL has WaterWear covers for its Sonnet, Opus 2 and Rondo cochlear implants. All parts of the implants fit into this cover so there's no need for a waterproof headpiece.
To keep cochlear implants in place and not lose them in the pool, you can put a stronger magnet in the coil or wear a swimming cap over the implant. Unfortunately radio aid receivers, such as the Roger X, can't be used in the water. But if your child has the Cochlear Nucleus 6 or 7 or the Kanso, a solution might be to use Cochlear's Mini Microphone. If the swimming teacher is not in the water, they can clip the microphone to themselves and stream speech directly to your child's cochlear implant.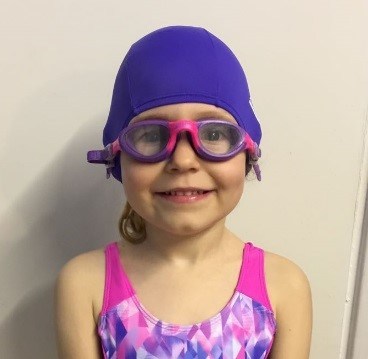 "Our daughter uses Cochlear's Mini Microphone along with Aqua Plus and it has helped transform swimming lessons. With the Mini Mic she has a direct wireless feed from the microphone, which is worn around the instructor's neck, to her cochlear implants. She can be fully submerged underwater and still hear the instructor clearly. The Mini Mic has a range of seven metres but the new Mini Mic 2 Plus has an impressive 25 metre range. It's a great product. As the child doesn't need to wear anything extra around the neck, it's ideal for most sporting activities."
Gavin, dad to Megan (5) who is profoundly deaf and has Nucleus 7 cochlear implants.
Families Magazine Summer 2018