Planes, trains and independence
There are a growing number of useful apps to help you travel around more independently. Here, deaf young people review a selection of free travel apps which help them to get around with confidence.
Did you know?
If you meet certain criteria, you may be eligible for concessionary travel to use public transport for free or at a reduced price. The two most common schemes are:
Concessionary bus passes
Contact your local council to apply for a travel card that allows you to travel on buses for free at certain times of the day. Northern Ireland has a similar scheme, offering half price travel fares.
For further details:
Disabled Persons Railcard
From just £20 a year, you can get up to one third off rail fares for yourself and one companion at any time of the day. You can also download the Railcard app to store your railcard on your phone for easy access while travelling. For more information, visit Disabled Persons Railcard.
Flightview
Free on Android and iOS
Airports often make spoken announcements to inform passengers of which gate to go to for boarding and of any delays to their flight. This app allows you to track your flight and displays updates in real-time, so you don't have to worry about missing any information, or your flight!
Features include:
a map showing the live journey of your flight
the weather forecast of the airports you are flying to and from
the ability to save all your flight details to My Trips for easy reference
the ability to view terminal, gate, and baggage claim information
the ability to share your trip details via email or text message.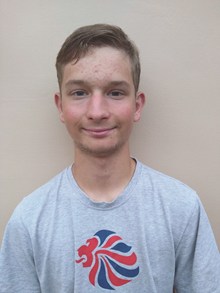 "The app allows the user to track their flight on a map. This shows exactly where on the route the aircraft is. This will help the family to make sure their loved one gets to their destination. This app is suitable for deaf young people because there's no audio on the app, so they'll not be missing out on any information. However, there are other apps that provide the same or more information about the flights, and you can view them offline as well."
Daniel (16), who has a mild to moderate hearing loss.
National Rail Enquiries
Free on Android and iOS
Train stations can be as overwhelming as airports, with announcements being made about delays, cancellations or platform changes. This app allows you to keep track of your planned journey and informs you of any disruptions along the way, so you can reach your destination with ease.
Features include:
the ability to search for up-to-date train times to plan your journeys
live departure and arrival times with real-time status updates
notifications to inform you of delays or to avoid missing the station you need to get off at
the ability to save your favourite journeys and stations for easy access
the ability to purchase tickets directly from the app.
"This app contains the platform numbers, so it's very helpful as you know where you need to go. There's also information about the stations you're going to (for example, if there's Wi-Fi or an information centre). The app contains some information about the London Underground, so it's handy if you're going to London too. I don't like the graphics; the design looks outdated. I do think it's suitable for deaf young people, but I wouldn't recommend this app if you're looking for an app that's clear and visually comfortable."
Daniel (15), who is profoundly deaf.
UK Bus Checker
Free on Android and iOS
Some bus stops in the UK have got out-of-date timetables or none at all. This app is a great way to get live tracking and scheduled bus times for all of Great Britain. With real-time updates, you can find out how long you'll need to wait for the next bus to arrive at your chosen bus stop.
Features include:
a journey planner, so you can work out how to get from A to B with ease
updates on any diversions, closures and cancellations of bus services
3D route maps, so you can see exactly where your bus is travelling
stop alerts to inform you when your destination is approaching
the ability to save your favourite stops, journeys and places for quick access.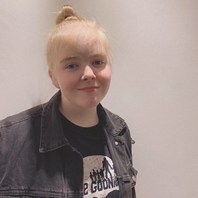 "I found it really easy to use, once I got used to it. It works perfectly and is easy to understand. It shows you all the buses due around the time you're looking at, along with the bus numbers and routes. You can choose your date and departure time too. There's also a stop alert to notify you of your stop; I found this really helpful. The app informs you of any delays on your journey and the details were very clear. Overall, I think it's definitely suitable for deaf young people to use."
Kara (15), who is profoundly deaf.