Deaf young people and the Access to Work scheme
Published Date

: 24 Jan 2019
What are our top 5 policy asks?
With the right support put in place, deaf young people can work in almost any job role.
Some deaf people rely on communication support or assistive technology in order to be able to do their jobs. This support can be funded by the Access to Work grant scheme which is run by the Department for Work and Pensions (DWP).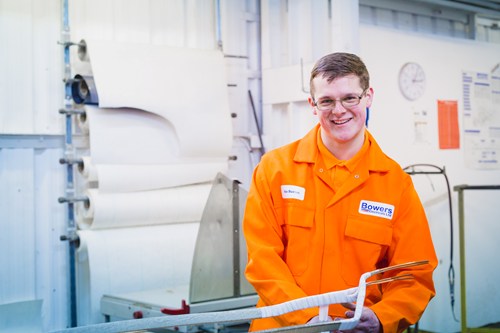 The scheme is highly valued by deaf young people because it covers the costs of support, above what might normally be expected of an employer to provide through reasonable adjustments. However, we believe the scheme is underutilised and could work better for young deaf people who are making the crucial move from education into work.
We are working to influence the DWP at the moment, and these are the top five things we are asking for:
We want awareness of Access to Work to be raised among deaf young people and the professionals who work with them. Too many people don't know anything about Access to Work.
We want it to be easier to claim Access to Work if you are a young person organising work experience for yourself.
For short notice interviews and job start dates, we want the DWP to put a temporary support package in place for people, before their Access to Work grant is approved. If this isn't put in place, it means that many deaf young people have to miss interviews or delay starting their new job.
Deaf people are the biggest group of claimants of Access to Work. We think this justifies the demand for specialist assessors and advisers that understand deafness. At the moment we hear many accounts of poor customer service and a lack of deaf awareness.
We want the DWP to improve data collection around Access to Work. At the moment, we only have figures on the number of deaf claimants, or young claimants, not both!
You can find out more and apply for Access to Work on the DWP website. Any questions? Contact Sally on [email protected].