Improve the lives of other deaf children
Published Date

: 08 Aug 2017
When we campaign to improve the lives of deaf children, talk to parents to reassure them that they're not alone, and fundraise to support our work, having the real life stories of how we have helped deaf children and their families is so important.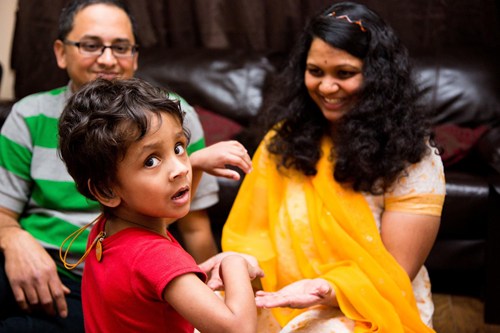 Up and down the country we fight cuts to the services that deaf children rely on. We work with schools and hospitals to improve the quality of support they offer. We work with the UK government, as well as the governments in Scotland, Wales and Northern Ireland to demand improvements and changes to policies.
But in order to do this, in order to affect change, and make people with power sit up and listen, it is vital that the voices and the stories of deaf children and their families are heard loud and clear.
So this is why we need you. We are asking you to answer 3 short questions about your experiences, and you can share with us as much or as little as you want.
How and why did you get involved with us?
Let us know why you got involved with us. Maybe you are one of the 90% of deaf children's parents who had no previous experience of deafness.
How have we helped you and what impact has working with us had on you?
Maybe you used our Helpline for advice or our online resources, or came to a weekend event.
What has your experience been like with other services for deaf children?
Have you had a bad experience with your child at nursery, school, an activity club or even at hospital?
Please tell us more
Contact our media team: [email protected]
By Nick Try, Head of Media and PR.
Become a member
Join a community of more than 65,000 parents and professionals supporting deaf children and young people
Join for FREE