The trouble with frameworks
Published Date

: 01 Aug 2018
Last week the BSL interpreter's union, NUBSLI, released a hard-hitting report criticising the Government use of national frameworks for public services buying in BSL interpreting support.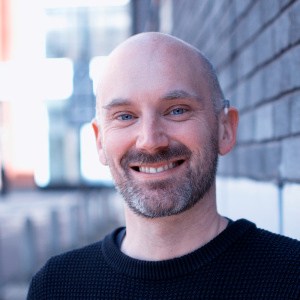 What is meant by a framework? (One of these terms loved by policy-makers but which probably means little to most ordinary people). In this situation, it is basically a set of conditions or rules that have to be followed by public bodies when buying in services. Governments like them because it allows them to control costs and quality.
So what is the problem? NUBSLI claims that the national frameworks for interpreting services being used by the NHS, courts, police and social services are damaging because it leads to contracts being awarded to a limited number of agencies. The agencies will gain contracts on the basis of delivering the required 'quality' for the lowest price. NUBSLI reports that there are a number of problems with this, including:
Having services provided by one large agency reduces choice for deaf people. They may not be able to use their preferred interpreter and cannot change the agency provided.
There is a downwards pressure on interpreter fees and their terms and conditions which threatens to make their work unsustainable.
Inexperienced interpreters are being used for very critical situations such as court cases or child protection meetings.
In 2016 the Government introduced a Quality Assurance Framework (QAF) for support funded through Disabled Student Allowances for students from England. It was not mentioned within NUBSLI's report but there are some similarities. The QAF requires providers of support to pay to sign up to a register and agree to a number of terms and conditions. BSL interpreters have raised concerns about the QAF too because the administrative requirements of the framework discourage freelancers from registering.
We like quality assurance but our concern is that the way this system is set up can reduce choice for students. When I took my Masters degree in 2013 I was able to provide a list of preferred interpreters to my university's Disability Advisor. This could no longer happen under the QAF. The fear is that more experienced interpreters (and other types of support workers) who will have a strong client base will decline to work in higher education due to unfavourable terms and conditions.
Are we therefore campaigning on this issue? Whilst some reservations have been expressed with civil servants, we have not been vocal about the QAF. This is because we lack evidence from deaf students themselves that they are receiving poor quality support. It is crucial for us to have evidence of a problem if we are going to be taken seriously by the Government.
If you are a higher education student not happy with the support you are getting through Disabled Student Allowances, please let us know by contacting our Helpline. The same goes for anyone receiving support through the frameworks mentioned in NUBSLI's report. Don't suffer in silence – your case studies are really valuable for our work!